Supermicro Server Solutions
World leader on server technology
Supermicro has a huge selection of servers for all purposes. Are you looking for servers for virtualization, cloud, storage, CDN, GPU rendering farm, simulation, industry, offshore, maritime or IoT, we can guarantee that we can offer the best solution for your project.
Since Safe Consulting is an official system integrator for Supermicro, we can offer tailor-made solutions and OEMs, in addition to the standard products supermicro delivers. We have the same conditions as the pure distributors, which means that we are just as competitive in price. We have worked with Supermicro since 2001 and have good competence and long experience.
Better. Faster. Greener.

The Industry's highest-performing Twin multi-node system.
Supermicro BigTwin™ Solutions
The Supermicro BigTwin™ is the first and only 2U multi-node system supporting the highest performance processor, memory, storage, I/O and an incredible 30% better thermal capacity. The 5th generation of Supermicro's Twin architecture is fully optimized for today's diverse workloads and architected for further technology breakthroughs.
Performance: Supporting the 2nd generation Intel® Xeon® Scalable processors up to 205W, the BigTwin achieves incredible performance in a 2U multi-node platform. Each node of the BigTwin supports up to 6TB DDR4-2933MHz in 24 DIMM slots for dramatically faster and increased memory capacity compared to previous generations of Twin systems, as well as support for Intel® Optane™ DC Persistent Memory. With up to 12 hot-swappable 2.5" drive bays per node, storage performance is accelerated with options for All-Flash NVMe, SAS or SATA drives.



Density: BigTwin systems boast incredibly high density with up to 4 hot swappable nodes in a 2U form factor, and double the I/O capacity of competitive 2U solutions. Support for Supermicro I/O Module (SIOM) enables flexible networking options of 1G, 10G, 25G, or 100G Ethernet or 100G InfiniBand/Omni-Path and frees up 2 low-profile PCI-E 3.0 x16 expansion slots per node.



Efficiency: Supermicro's Twin architecture is designed with power and cost efficiency in mind. The BigTwin reduces power consumption with shared cooling and power design, leveraging redundant 2200W high efficiency (96%) power supplies. Maximum compute in a 2U system enables data center footprints to be reduced by 50% compared to standard 2U servers with equivalent performance.
Highest Performance and Flexibility for Enterprise Applications
Ultra Servers
Supermicro Ultra SuperServers are designed to deliver the highest performance, flexibility, scalability and serviceability to demanding IT environments, and to power mission-critical Enterprise workloads, including support for the 2nd generation Intel® Xeon® Scalable processors and a new class of big, affordable memory - Intel® Optane™ DC Persistent Memory. The Intel® UltraPath Interconnect (UPI) and Cross Bar technologies which provide direct communication between two CPUs in a dual socket server to catapult performance and dramatically reduce latency.
Available in 1U and 2U form factors, Ultra SuperServers support up to: 6TB DDR4-2933MHz memory in 24 DIMMs; SATA3 with optional SAS3 and NVMe support for increased storage bandwidth; a variety of Ultra Riser options, including built-in 1G, 10GBASE-T, 10G SFP+, and 25G Ethernet options; support for add-on SAS 3 HW/SW RAID controllers and additional PCI-E 3.0 slots. The range is the perfect fit for diverse workloads and applications and can be easily reconfigured for multiple Enterprise and Data Center applications in Virtualization, Big Data, Analytics and Cloud Computing.
NEW! Support for Dual, 2nd generation Intel® Xeon® Scalable processors up to 205W

NEW! Support for Intel® Optane™ DC Persistent Memory

Up to 6TB DDR4-2933MHz memory in 24 DIMM slots

100/40/25/10G Ethernet

NVMe/SAS3/SATA3 Drive Bays

Up to 8/4 PCI-E 3.0 Expansion Slots

Redundant Titanium Level (96%+) Power Supplies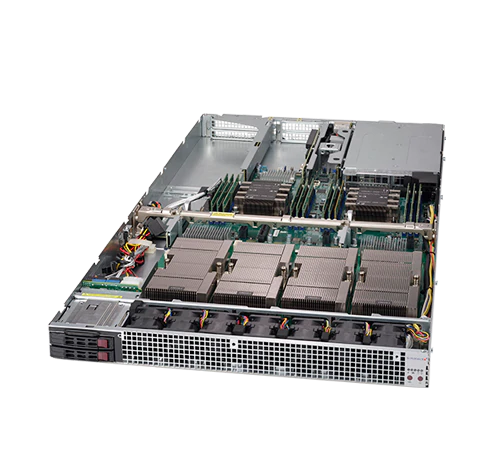 Supporting the latest GPU technologies from NVIDIA®
Supermicro GPU-Optimized Supercomputing Server Solutions
Supermicro's powerful GPU/Coprocessor systems will catapult the most compute intensive workloads to new heights of performance, and deliver the highest quality with extreme optimization. Generating massively parallel processing power and unrivaled networking flexibility with support for up to 8/4 GPU/Coprocessor, PCI-E 3.0 expansion slots, 10GBase-T Ethernet, and QDR/FDR InfiniBand ports, these systems are equipped with the latest and most advanced technologies.
The Supermicro GPU/Coprocessor SuperServer® systems support up to: 6TB DDR4-2933MHz memory in 24 DIMM slots with support for Intel® Optane™ DC Persistent Memory, 4/6 GPU/Coprocessor cards in 1U/2U/4U, 24 SATA 3.0 (6Gbps) ports with Intel® C622 controller, up to 2x 10GBase-T ports, redundant Platinum Level (95%) power supplies, integrated Redfish dedicated LAN, and dual or single 2nd generation Intel® Xeon® Scalable Processors up to 28 cores and 255W TDP.
Supermicro's powerful GPU/Coprocessor SuperServer® systems are available in 1U, 2U, 4U and Tower form factors, and optimized for HPC, AI/Deep Learning, Oil and Gas simulation, Computational Finance, Science and Engineering, and Media/Entertainment.
Application Optimized High-Performance Storage Solutions
Supermicro SuperStorage Solutions
Supermicro SuperStorage systems offer a broad portfolio of choice in storage subsystems ranging from low-latency NVMe systems, density-optimized systems with 2.5" or 3.5" SAS3/SATA3 storage media, to JBODs and JBOFs for economical storage expansion. The Supermicro SuperStorage systems include no-compromise designs with 2U, 3U, and 4U form factors using 2.5" or 3.5" SSDs/HDDs; plus innovative 1U Petabyte scale All-Flash NVMe systems with industry standard U.2/NF1/EDSFF drives. SuperStorage servers support up to: 6TB DDR4-2933MHz memory, PCI-E 3.0 slots, NVMe, flexible networking options such as 10G SFP+, 10GBase-T LAN ports and IPMI 2.0 and KVM with dedicated LAN, and have support for 2nd generation Intel® Xeon® Scalable processors as well as Intel® Optane™ DC Persistent Memory.
Supermicro SuperStorage solutions present a number of key benefits to customers working with CPU Intensive Storage, Virtual Storage, Single Instance Storage and Data Deduplication, Data Replication and Business Continuity, and Virtual Tape Library customer environments.


Key Benefits:
Complete Portfolio of open industry standard storage offerings optimized for Microsoft, VMWare, RedHat and Software Defined Storage solutions

Maximum Performance – Full NVMe support, in hybrid expander and direct attach storage backplane with up to 20 GB/s throughput

Maximum Efficiency – High capacity 1U, 2U, 3U and 4U form factors with industry leading density. Highest efficiency platinum rated power supplies (95% power efficient)

Mission Critical Reliability – Fully redundant, fault-tolerant architecture with hot swappable drive bays, power supplies and cooling fans. The active-active capable JBOD hardware is perfect for mission critical applications
Advanced high performance, density optimized and efficient solution for scalable data center applications
SuperBlade®
SuperBlade® Offers:
Supports up to 2nd Generation Intel® Xeon® Scalable processors

UP, DP and 4-way blade servers

Up to 280 nodes per rack

Hot-swap U.2 NVMe, up to 8 drives per blade server

100G EDR InfiniBand, 100G Intel® Omni-Path, and 25G/10G/1G Ethernet switches

Redundant AC/DC power supplies

Battery Backup Power (BBP® ) modules

Supermicro RSD and Redfish RESTful APIs supported

Free-air cooling designs deliver lowest PUE
Why SuperBlade®
SuperBlade® offers many unique advantages that differentiate it from competitors' blade products and traditional rack-mount solutions. Customer benefits include maximum density, affordability, reduced management costs, lower power consumption, optimal ROI, and high scalability - and in most applications, blade servers would reduce system acquisition costs.
While other blade suppliers only offer general-purpose blade servers, the SuperBlade® family enables full optimization for a wide array of mission-critical and compute-intensive applications. With in-house design engineering agility to accommodate customer needs rapidly, SuperBlade® revolutionizes modular computing architecture by offering several advanced application-optimized models such as Enterprise Blade Server, Data Center Optimized Blade, Workstation Blade and Office Blade.


Saving the Green
With SuperBlade® servers, you can help preserve not only our green planet, but keep red ink off your books with green cash savings. A SuperBlade server can save more than 100 watts over a traditional discrete 1U rack-mount server. These savings add up quickly when your SuperBlade chassis is fully populated with 10 servers. By eliminating the overhead in 1U discrete servers and using the high efficiency (up to 94%) power supplies, SuperBlade can save you more than $1,000 per year in power* for your servers and even more when you add the reduced cooling costs. At the same time, you will reduce your carbon dioxide emissions by over 5.5 metric tons**, the equivalent of planting 1.7 acres of trees.
* Your electricity costs will vary by location. ** According to Energy Information Agency (a statistical agency of the U.S. Department of Energy), saving one kilowatt hour of electricity reduces carbon dioxide emissions by 1.43 pounds.
Best Performance, Cost and Energy Efficiency for Data Center Environments
Data Center Optimized Solutions
The new generation X11 Supermicro Data Center Optimized SuperServer® product family is designed to deliver the best performance-per-watt and per-dollar to the modern data center. Improved thermal architecture that utilizes power efficient components, offset processor placement to help eliminate CPU preheating, and highest-efficiency power supplies to allow higher operating temperatures, enable this product line to perfectly align with complex requirements and complement energy efficiency data center design in order to achieve lower Total Cost of Ownership (TCO).
Expert Supermicro server design, high quality components and support for the latest 2nd generation Intel® Xeon® Scalable processors ensure the highest performing SuperServers for your data center deployments. Each server supports up to: 2TB DDR4-2933MHz ECC memory in 8 DIMM slots,1 standard PCI-E 3.0 slot, 8 SATA 3.0 (6Gbps) drive bays with Intel® C620 controller, and up to 2x 1GbE.
Supports up to

:
24 cores per socket

2TB DDR4-2933MHz ECC memory

140W per socket

1 PCI-E 3.0 x8 (FHHL) slot

Redundant 800W high efficiency power supplies
Extremely Large In-Memory Computing and Mission Critical Applications
MP SuperServers
Supermicro X11 MP systems are optimized for Enterprise Mission Critical Applications including Advanced Analytics, Databases, Virtualization, and Scale-Up HPC Workloads.
Supermicro 4-Way & 8-Way MP systems offer the highest levels of performance, efficiency and security, as well as essential RAS functions. With a focus on single-node scalability, these systems provide the largest processor and memory configurations available, supporting up to:
Quad or Octal 2nd generation Intel® Xeon® Scalable processors

24TB in 96 DIMM slots (SYS-7089P), 12TB in 48 DIMM slots (SYS-2049U), Intel® Optane™ DCPMM support available

23 PCI-E 3.0 expansion slots, 32 U.2 NVMe or 8 GPU support (SYS-7089P)

11 PCI-E 3.0 expansion slots, 4 U.2 NVMe or 2 GPU support (SYS-2049U)

4x 10GBase-T ports with Intel® X550 10GbE controller (SYS-7089P)

Redundant Titanium Level high-efficiency (96%+) power supplies
Wide range of industrial computers, chassis and motherboards
Embedded / IoT / Fan-less
Supermicro provides innovative and first-to-market technologies that are the building blocks for today's embedded computing platforms. Rapid growth in the embedded markets and open standards are driving the need for higher levels of product integration and optimization through network connectivity, remote management, mobile communication, expanded I/O, and device to device communications using space and power efficient configurations.
Supermicro's family of high-performance embedded products are optimized for a wide range of applications and solutions:


◘

Communications


◘

Storage Appliances


◘

Digital Signage


◘

Digital Security and Surveillance


◘

Gaming and Entertainment


◘

Industrial Automation


◘

Medical Instrumentation and Devices


◘

Defense and Aerospace


Supermicro offers many flexible and customized solutions for critical OEM projects, as well as advanced designs for stringent environments, firmware customization, BOM enhancements, and a wider range of legacy IO support.
Product Life Cycle Management
Supermicro's family of high-performance embedded building blocks include - motherboards, memory, HDD/SSDs, I/O expansion options (GbE, 10GbE, InfiniBand, Storage HBA, etc.), cables, chassis, and power supplies. We incorporate the most advanced extended-life hardware technologies available. Utilizing carefully selected long-life components, we offer early roadmaps and first-to-market opportunities, which translate to better than 7 year life cycles in most cases. We offer product life cycle management via managing strict revision control at the component and firmware level, with early product and engineering change notifications. We offer both standard availability and spare part availability, along with End-Of-Life Management.

Open Standards
Supermicro designs incorporate both new and legacy interfaces for Memory, I/O and HDD/SCC support. Our products support the Windows and Linux based Operating Systems. We provide full IPMI Remote Management support along with optional system status LCD display capability. Each of our products are fully tested and qualified to meet vendor qualifications. With our growing partner ecosystem we offer a wide variety of solutions for multiple market segments and integration services.



Compliance and Certification
Utilizing carefully selected long-life components our motherboards consume lower levels of power and are highly reliable, safe to operate, and certified to worldwide safety regulations. They are designed to continuously operate under the most rigorous - temperature, humidity, and shock and vibration environments.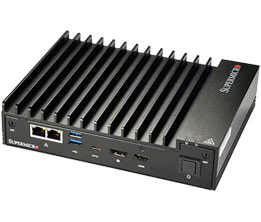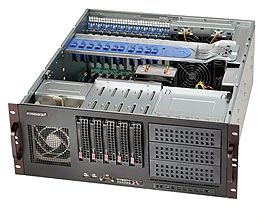 ---
Software
We can deliver the servers with pre-installed software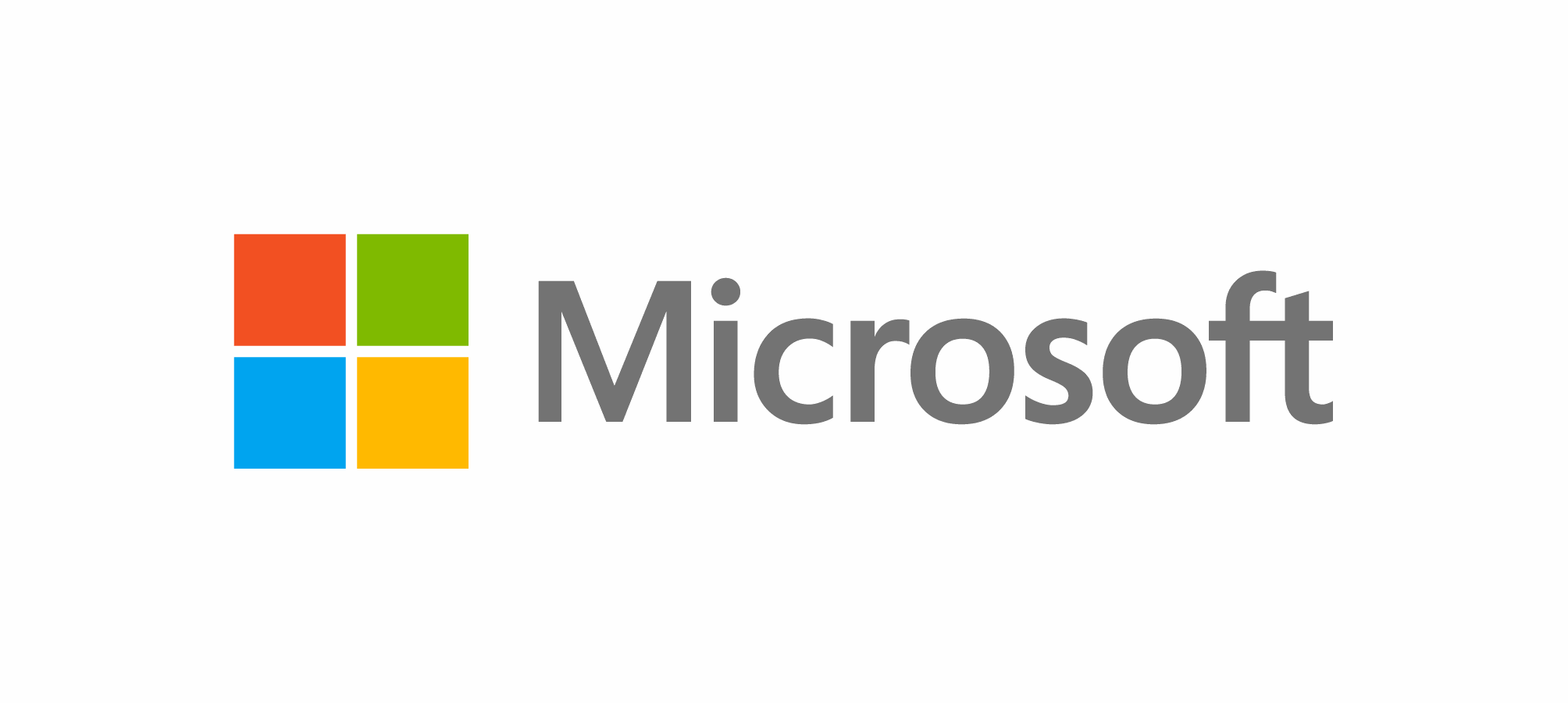 The servers can be delivered with pre-installed operating system and software. We offer most of the commercial licenses with our servers. In addition, we also offer pre-installed Linux, BSD, FreeNAS and more...

---
Supermicro® Virtualization Solutions
Supermicro vSAN ReadyNode™
Supermicro vSAN ReadyNode™ focuses on deploying VMware vSAN, a hyper-converged solution, as quickly as possible. vSAN provides you with the ability to provision and manage compute, network and storage resources from a single pane of management. Working with VMware, Supermicro delivers an alternative to traditional Fiber Channel SAN based virtualization infrastructure, which is known for its complexity and interoperability challenges. Targeted at a multitude of use cases in tier 1/2 production workloads and Virtualized Desktop Infrastructure (VDI), especially with all flash deployments, Supermicro vSAN ReadyNode™ introduces a new high performance storage tier optimized for enterprise-class virtual environments that is simple, resilient and efficient that reduces the total cost of ownership. It is a perfect solution for Enterprises ROBO and SMBs to efficiently grow and manage virtualized infrastructure for maximum ROI.
A vSAN ReadyNode is a preconfigured single-node or multi-node server hardware configuration for use with vSAN. A ReadyNode configuration includes specific type and amount of CPU, Memory, Flash, HDD, and IO Controller devices within each server. Each vSAN ReadyNode is classified by a ReadyNode configuration profile. Defined ReadyNode profiles include:
• Hybrid ReadyNode Profiles*
- HY-8 Series: Up to 100 VMs per node
- HY-6 Series: Up to 50 VMs per node
- HY-4 Series: Up to 30 VMs per node
- HY-2 Series: Up to 20 VMs per node

• All-Flash ReadyNode Profiles*
- AF-8 Series: Up to 120 VMs per node
- AF-6 Series: Up to 60 VMs per node
- AF-4 Series: Up to 30 VMs per node
Each configuration profile provides a differentiated price/performance focus, targeting multiple use case requirements. Each profile assumes a target number of Virtual Machines per node, utilizing an average Virtual Machine profile size. Fault tolerance is built into the solution with data replication between nodes, and clustering technology. Flash and hard disks are seamlessly integrated to achieve best balance in performance and capacity.

*For more information about vSAN ReadyNode profiles and VM sizing assumptions, refer to VMware's vSAN Hardware Quick Reference Guide
Download Supermicro vSAN ReadyNodes™ Datasheet

To install this Web App in your iPhone/iPad press
and then Add to Home Screen.