Supermicro Workstation solutions
---
Supercharge Your Workstation Performance with Supermicro Workstation Solutions Featuring the Latest CPUs, GPUs and More! Do more in less time...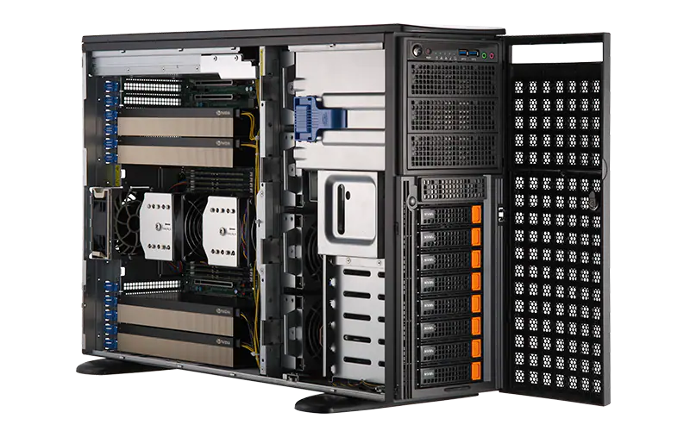 Manufacturing and product design
---
Supermicro Workstation Solutions are the perfect choice for professionals in need of high-performance computing power for demanding applications such as Autocad, Solidworks, 3D modeling, video editing, scientific simulations and more. With the latest Intel® Xeon® and Core™ processors, top-of-the-line GPUs, high-speed memory, and fast storage options, these solutions deliver unbeatable performance.


Built with reliability and scalability in mind, Supermicro Workstation Solutions come in a compact design that fits easily into any work environment. The systems are highly configurable, allowing you to choose the components and features that best meet your needs, including support for multi-GPU configurations and high-speed storage options. Plus, with advanced thermal management technologies and a range of system management and security features, you can rest assured that your valuable data will be protected and your system will run smoothly and reliably.
Whether you're using Windows or another operating system, Supermicro Workstation Solutions provide you with the latest technology to support all your workstation needs. With cutting-edge motherboards, powerful GPUs, and the latest CPUs, these solutions deliver outstanding performance for even the most demanding tasks. Get your Supermicro PC today and experience the power of high-performance computing!
Please contact us for a quote today...
To ensure the highest quality and avoid potential issues, Safe Consulting, an ISO-9001 certified vendor, has decided to discontinue its online server configurator. Instead, we verify all configurations with Supermicro's product experts before providing a final quote. This extra step guarantees a 100% certified system for our customers. Please use the contact form, send us an email or give us a call today +4769949200 for the best Supermicro prices. Safe Consulting has been an official Norwegian Supermicro System Integrator since 2001.
Feel free to communicate in Norwegian, Swedish, Danish or English.
Read more about why you should buy your next workstation from Safe Consulting